Map of Monrovia Roberts Int. Airport
Monrovia Roberts International Airport is located near the town of Harbel, in Margibi County, Liberia. The single runway airport is about 35 miles (56 km) outside of the nation's capital of Monrovia and about 15 miles upstream from the Atlantic Ocean.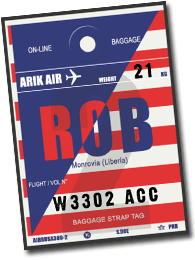 Log in

Contact us

About

2013-2019 Monrovia-Airport.com.